Latest
New Release : PBR Streetgang – Late Night Party Line (Deluxe)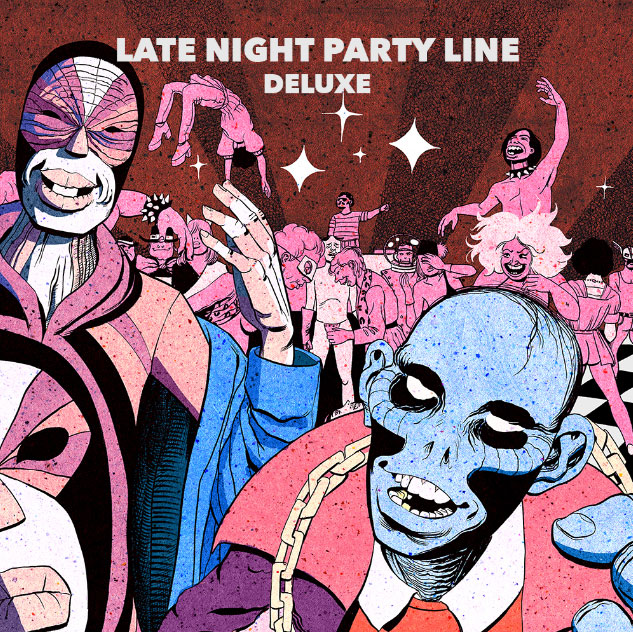 LATE NIGHT PARTY LINE GETS THE DELUXE TREATMENT
PBR STREETGANG WELCOME
HERCULES & LOVE AFFAIR, CINTHIE, PAUL WOOLFORD, TOM DEMAC, LUKE SOLOMON & MORE
Skint revisits PBR Streetgang's critically acclaimed 'Late Night Party Line' LP this February with a 'Deluxe' edition featuring remixes from the likes of Hercules & Love Affair, Cinthie, Luke Solomon, Tom Demac and more.
Following the release of PBR Streetgang's debut album in 2018, Skint looks back and enlists a number of esteemed producers to remix key cuts from the project, set for release as a 'Deluxe' edition one year later in February 2019.
Justin Robertson's Deadstock 33's remix is up first, taking a dropped-tempo approach and employing sweeping reversed atmospherics, resonant synth lines and bumpy bass tones alongside the original's hypnotic vocals, before Cinthie delivers her classic house vibe with her interpretation of 'I Left My Heart', fusing organic drums with dubbed out, plucked strings, a snaking bass groove and tension building stab sequences. Tom Demac's 'Transfunction' remix follows, employing swinging breaks, winding atmospherics, stuttering bass and powerful drums to create a heady, peak-time workout, whilst Tuff City Kids deliver a typically energetic affair with their 'Everything Changes' rework, fuelled by squelchy acid licks, robust drums
and cinematic strings.
Next, Maxxi Soundsystem's 'Special FLX' remix joins elongated subs, shuffled drums and an amalgamation of mallet synths, modulating chords and glitched out vocals to create a slow-burning hypnotic number ahead of Paul Woolford's bass and piano-led, emotive rework of 'Montu'. Hercules & Love Affair turn in a raw and gritty workout with their take on 'Money Casino Brass', merging frenzied acid bass with broken drums and a dreamy breakdown, while Luke Solomon takes 'Pork Chop Express' down a Disco-infused House trip, laying the focus on hooky vocal cuts, filtered guitar licks, funky bass and dynamically evolving delays spiralling in the depths.
Me Me Me boss Man Power leads us down a tribal path with his remix of the title-track, bringing loosely flowing percussion into the limelight as soaring vocals, eerie bass drones and unfolding chords ebb and flow throughout, before Psychemagik closes with a chuggy, psychedelic affair fuelled by murky bass tones, wandering arpeggio lines and the original's vocal lines.
Late Night Party Line (Deluxe) is Out Now: http://PBRSRTGNG.lnk.to/LNPLRemixes
https://www.facebook.com/pbrstreetgangmusic/