PBR Streetgang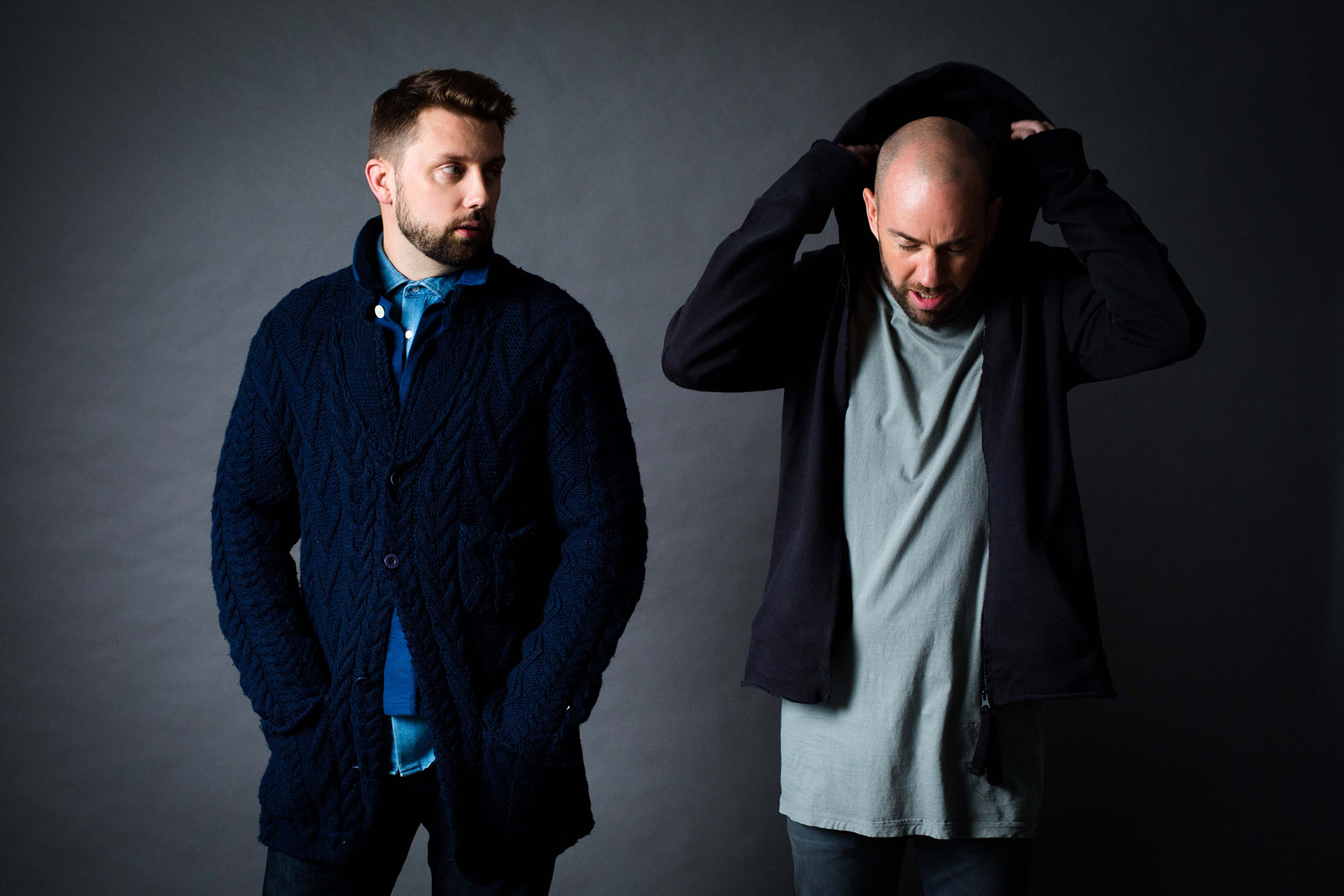 PBR Streetgang
Bonar Bradberry and Tom Thorpe are lifers. The pair have each been completely submerged in the world of club music their entire adult life: they've watched scenes and sounds come and go, and seen how the underground itself keeps on keeping on regardless of the vagaries of outside interest and the names people choose to give to it. They've been releasing as PBR Streetgang for very close to a decade, and DJing together for rather longer than that – and yet it's only now that they've come to make an album.
But that's precisely how it should be. Since they met on the never-ending cavalcade of the party scene in their hometown of Leeds, the duo have been focused on dance music's core values – which until now has meant a succession of beautiful, genre-agnostic 12" releases on some of the best labels in the world: Crosstown Rebels, Futureboogie, Hot Creations, Throne Of Blood, 20:20 Vision. "It's all disco, really," says Tom, but he's referring not to one specific sound palette, but to the radical anything-goes eclecticism that first went into the birth of disco way back when. From the start their tracks and sets have been about ever-present funk, psychedelic stimulation, body-shaking bass and emotional richness, without ever toeing any genre line.
Their craft was honed as residents at Leed's notorious Asylum, where the demanding regulars were very serious both about their music and their hedonism. But just as important has been their more recent experiences as touring DJs: as Bonar says "a residency is brilliant for getting to know your crowd really intimately, but there's a lot to be said to playing to very very different crowds one day to the next… it definitely stops you getting complacent." Again, the spirit that keeps the duo fresh: after all this time, they're still interested in the mechanics of the dance and how to keep delivering the musical sensations they believe the crowds deserve.
All of which goes some way to explaining why the album has been a long time coming. It's not that they didn't have the music in them, just that they're so wedded to club life that 12" releases for DJs was their natural form of expression, and allowed their steady evolution and experimentation to continue at its own pace. Even now, they don't want to see it as a big statement or milestone – "it's just where we are in terms of our studio work," says Tom, "it's not more or less important than other releases." That said, though, the song structures are evolving. And that shines out on the vocal tracks – whether that's a guest spot from DFA Records hero Mattie Safer (formerly of The Rapture) on the single "Everything Changes", or samples of the mighty Loleatta Holloway on the album's disco-fuelled title track: in both cases familiar tonalities are made fresh again by subtle writing and intense beats.
PBR remain as absolutely committed to the dancefloor as they ever have, but they also want their music to unfold in other ways: as Bonar says, "it's really interesting to try and make something that gives you a full hour listening experience, again it's a way of going into making the tracks with a fresh approach." That's PBR Streetgang all over. No big manifestos, no grand plan, just reacting to the opportunities that come before them – yet in doing so they have consistently managed to find new ways to express profound and beautiful things. Everything they do, this album included, is a new beginning, with new ideas a constant – and there is clearly much, much more to come.