Justin Robertson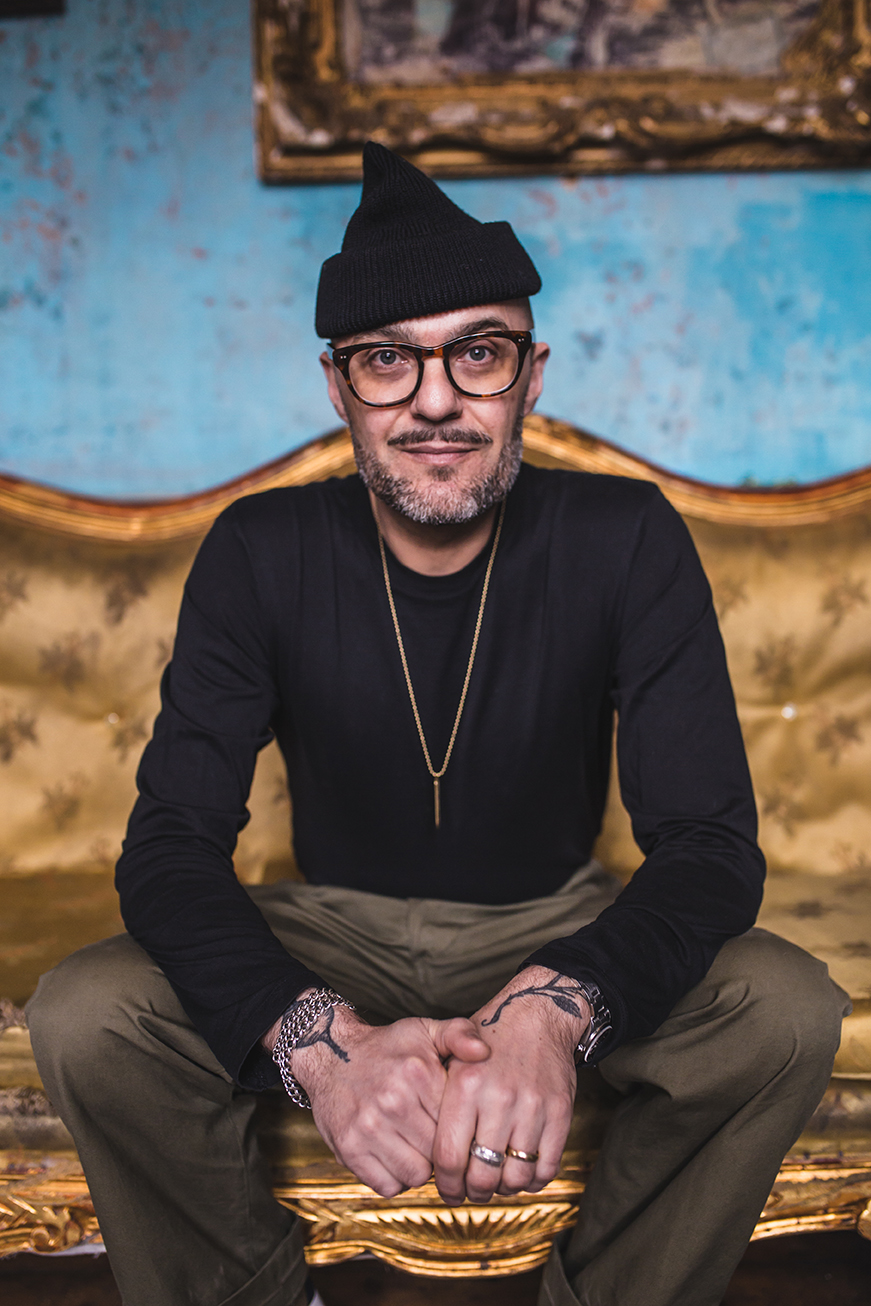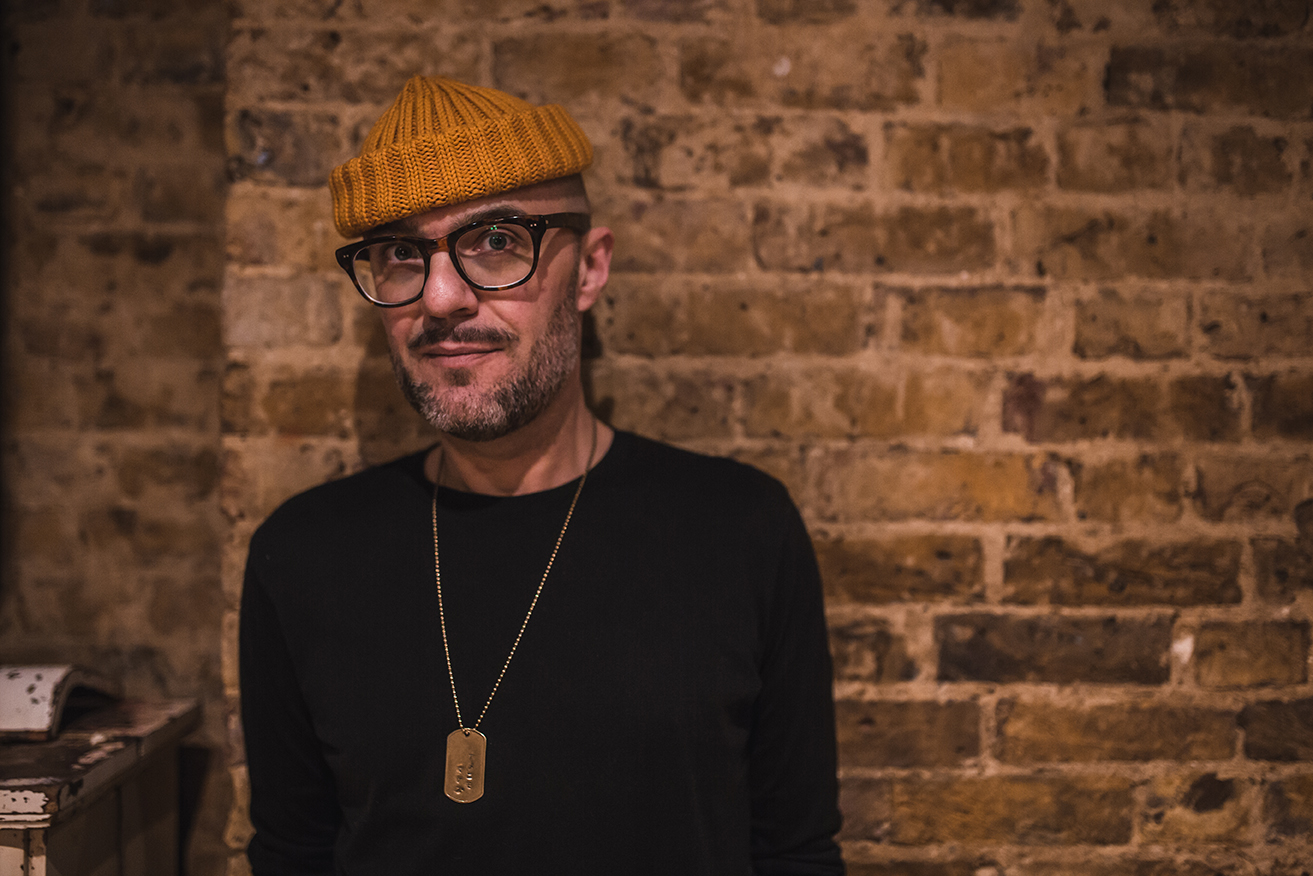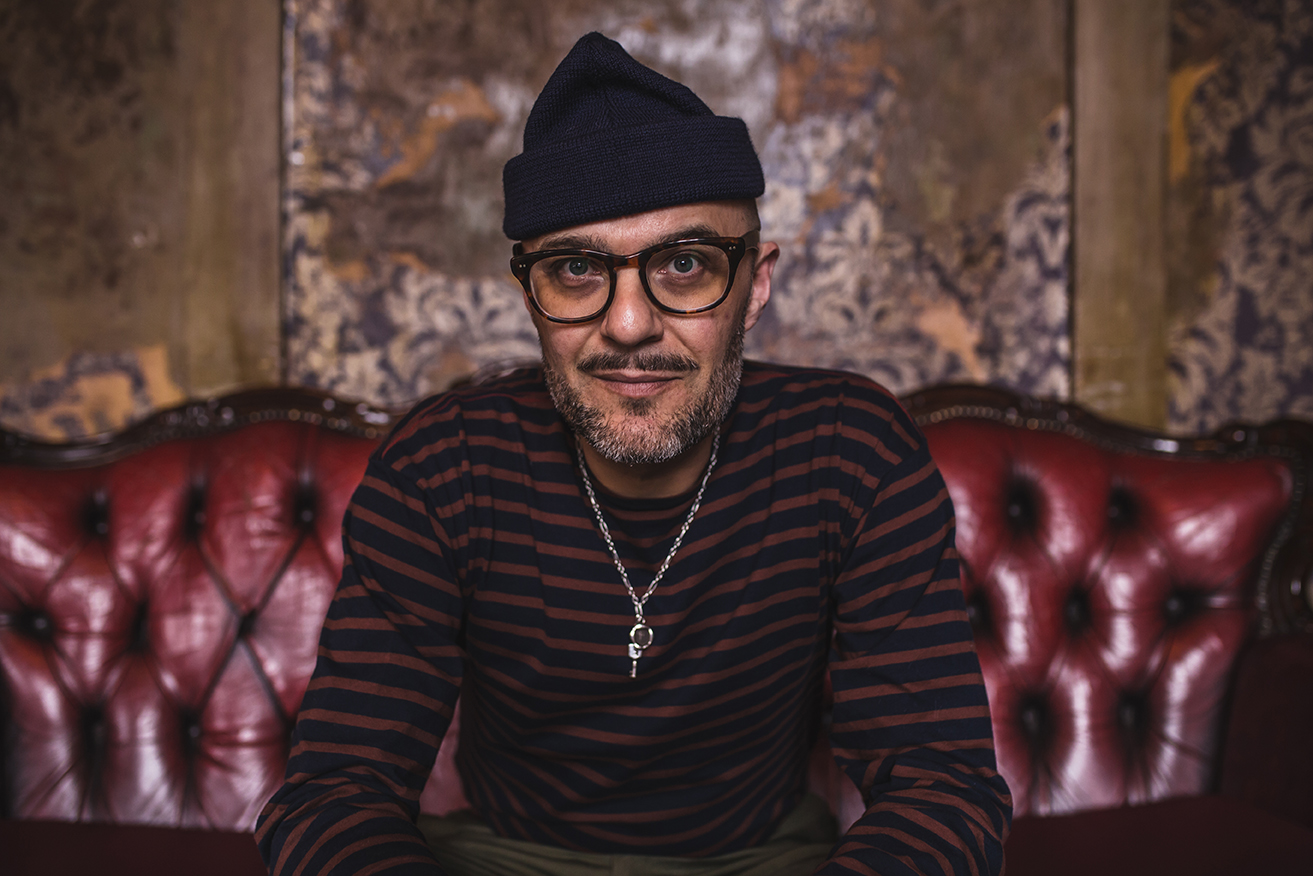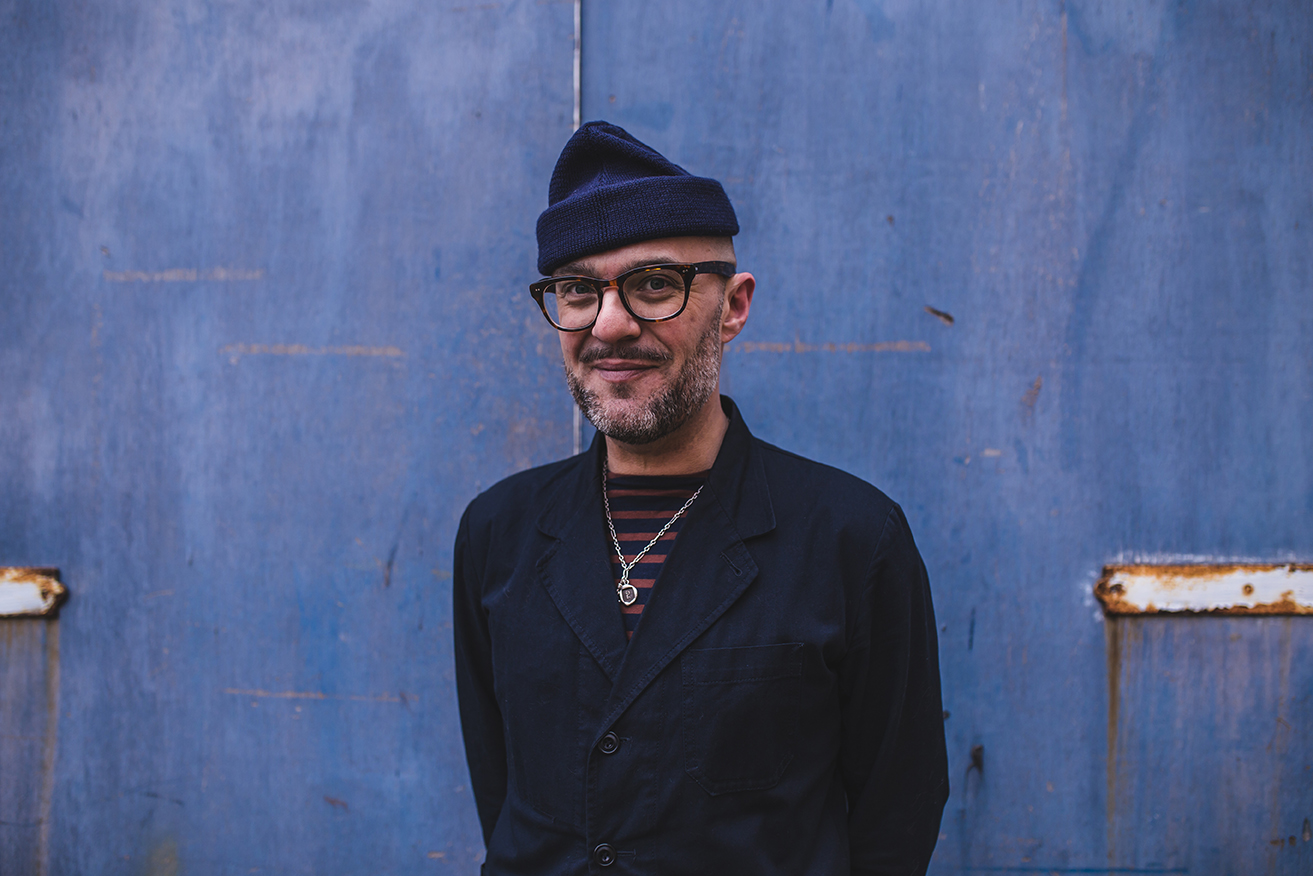 It's hard to find a succinct way to describe a man with over 25 years experience as an innovator and restless proponent of fascinating forward-thinking music, art and writing. Let's use legend, it is sometimes over-used, sometimes misplaced, but in this case it is entirely accurate. His rich history is matched only by his tireless need to keep pushing forward, and as a result he remains one of the most relevant and exciting DJ/Producers around, as a whole new generation of electronic enthusiasts will testify. He has also produced and exhibited two collections of his art, with a book and a soundtrack to accompany. His chart topping radio show, "The Temple of Wonders" goes out on a monthly basis on Soho Radio, featuring a hugely eclectic range of music.
Justin's latest musical incarnation as The Deadstock 33s has been garnishing lavish praise from established figures such as Andrew Weatherall and Erol Alkan, as well as a diverse cross-section of fresh talent from Daniel Avery (with whom he has a long standing production partnership) to Eats Everything. With two albums released to widespread critical acclaim, several EPs, for the likes of Gomma, Optimo Music, Tiger Sushi, Southern Fried, Batty Bass, Days Of Being Wild, Clouded Vision, Darkroom Dubs and Join Our Club, and with a raft of top-notch recent remixes for the likes of Paul Weller, Bryan Ferry, Andrew Weatherall, Erol Alkan and Boys Noize, Asphodells, Justice, Klaxons, Stay Bless, Cheval Sombre, Sunshine Underground, Steve Mason, Noel Gallagher and 2 Bears, Justin shows no sign of slowing down creatively. In September 2015 he released his latest Long Player "Everything is Turbulence" on Skint/BMG, a landmark body of work which was anointed album of the month in both Mixmag and DJ Mag. An album of remixes from this LP was released in January 2017
Justin began his journey as a student in Manchester. Attracted by the flourishing musical heritage of the town, he soon fell in love with the emerging alien machine funk that would become the Acid House scene. Working at the legendary Eastern Bloc records, it wasn't long before he began to make his mark as a DJ, creating and curating two of the U'Ks seminal Balearic House clubs in Spice (with Greg Fenton) and Most Excellent, where the young Chemical Brothers found inspiration.
Through out the 90s Justin was consistently found at the cutting-edge of clubland, whether it be in his own genre-crunching Rebellious Jukebox (the blueprint for eclectic clubs like the Heavenly Social), the sweaty techno and electronica mecca that was Sleuth, or providing the underground alternative at Cream. Justin became the bye word for uncompromising jacking, but with a party guaranteed.
The early 90s also saw Justin begin a fruitful remixing career starting with local band Mad Jacks, he moved swiftly on to re-work, Erasure, Bjork, Happy Mondays, New Order, Talk Talk, Stereo MCs, Gary Clail, Fini Tribe, Felix Da Housecat and Chicken lips, to name but a few in a terrifyingly huge catalogue. Inevitably his own productions soon took centre stage, and he scored several top 40 hits and an appearance on Top of The Pops with his genre defying Lionrock. Touring with the likes of The Chemical Brothers, the Cocteau Twins and Death In Vegas, Lionrock became one of the bands that defined the growing confidence of dance music and its potential to flourish and mutate into so many fascinating hybrids, producing some of dance music's most famous tracks along the way. Songs like 'Packet of Peace', 'Rude Boy Rock' and 'Carnival' appear in almost any list of stone-cold classics worth their salt.
As the new millennium dawned, Robertson moved on, releasing several singles for Bugged Out, with whom he has had a long and fruitful relationship. In 2001 he conjured up and another genre defining release with his Revtone project, the eponymous album becoming something of a cult hit for the Nuphonic label, it brought primitive house and no wave disco into the digital age. The seminal track 'Love Movement' was reworked to devastating effect by Ulrich Schnauss, who has often cited Justin's work as an influence, anchoring itself to almost every top 10 end of year chart in 2003.
Justin also found time to produce the achingly beautiful 'Yes It Is' with Tim Burgess, record reggae in Jamaica with Ernest Ranglin and Nadine Sutherland, front the art-rock combo Thee Earls, write songs for two Fatboy Slim albums and run his own Neverwork label releasing several singles that found favour with everyone from Ellen Alien to Paul Woolford,before embarking on the latest sonic adventure known asThe Deadstock 33s.
The Deadstock 33s has certainly seen Justin's stock rise in the last few years, from killer headline sets at Bestival, Unknown, Glastonbury, Festival No 6 and Electric Elephant, to acclaimed sessions from the Warehouse Project in Manchester to Crobar in Argentina and an incredible 5 hour "All Night Long" set at Fabric in London, Justin continues to enthral, painting from a rich psychedelic pallet, taking in everything from wigged-out disco to stripped-down visceral Acid House. His Mixmag Labsession with Jackmaster, broadcast live around the world, was one for the ages.
Away from the studio and DJ booth, Justin has been doing some more writing, including a stint as guest editor of The Ransom Note. He is much in demand as panellist for his witty and intelligent insights on all manner of topics and was asked to interview Irvine Welsh in one of the keynote talks at Festival No 6 in 2015.
He has also found time to paint and produced a collection also entitled "Everything is Turbulence" which opened at the Maurice Einhardt Neu Gallery in London in February 2015 before taking it on the road to Leeds, Manchester, Stockholm and Limerick.
The next exhibition "The Explorer's Chronicle" was shown as part of a four day arts extravaganza at Red Gallery in London in June 2016. He produced and curated a programme of live music, dj sets, talks, discussions and a film screening, with a book and score to accompany it.
2017 highlights included remixes for Heretic, Warriors of the Dystotheque, Jamal H, Drones Club & Raf Rundell/Selfie Boy, dj'ing to packed dancefloors around the world, philosophical writing with Rob Newman and taking "The Explorer's Chronicle" art show on the road to Manchester.
2018 has included a remix for Noel Gallagher's High Flying Birds which reached No 1 on the vinyl single charts and new music productions being released on Darkroom Dubs and Throne of Blood. His art show "It's Alive" had a very successful run in London at The Book Club and will be featured at the Art Carboot Fair and the Other Art Fair presented by Saatchi Art.
As noted above, he just keeps pushing forward.